Jaguars Final Roster?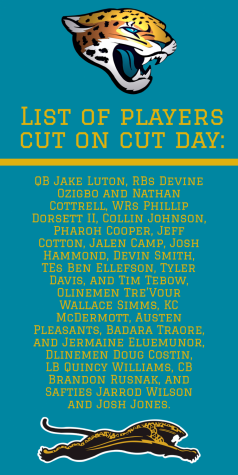 On Tuesday the Jaguars released their 53 man roster cuts. In the first season for Urban Meyer, the new NFL head coach and GM Trent Baalke brought in a few new faces to Duval to reenergize a team that went 1-15 the previous season. In the off-season the team signed guys like Tim Tebow, Tavon Austin, Laquon Treadwell, Pharoah Cooper, and many more. Tebow was cut after his performance in this season's first preseason game. However the roster remained relatively untouched heading into the Jags week 3 preseason game. Just two days after, NFL cut day arrived so here are a few names that were cut. QB Jake Luton was selected in the sixth round of the 2020 NFL draft by the Jaguars. After new first overall pick Trevor Lawrence's 2 touchdown performance in week 3 of the preseason, Luton was let go after just one year with the team. Another was 26 year old Pharoh Cooper who had a touchdown in the Jaguars' week 3 preseason game. On defense, linebacker Quincy Williams didn't survive cut day, the third round pick in 2019 for the Jags delt with injuries for most of his tenure with the team. After just two seasons he joins a 2019 Jaguars Draft class that features just 2 players still with the Jags. Now the team is under investigation due to Coach Meyer's saying that player's vaccination for COVID-19 was a factor in who made the roster.
About the Writer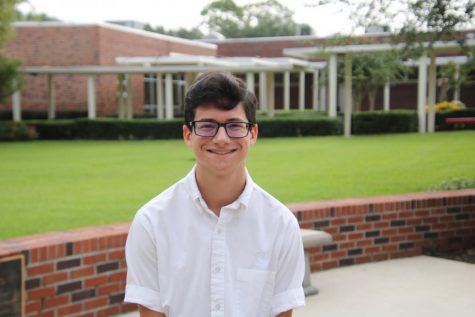 Noah Ferrizzi, Staff Reporter
Noah Ferrizzi is a Junior Staff Reporter for The Shield Newspaper. He is a member of the Latin Honor Society and Latin Club. He also enjoys football, basketball,...