Humans of BK: Abby Measor
Junior Abby Measor talks about how she juggles a busy schedule
Junior Abby Measor juggles AP and honors classes, the responsibility that comes with being the eldest in a family of six children, and the time-consuming place on the girls varsity soccer team. When asked how she would describe herself, Abby chooses the words determined and hardworking.
"I just know how to juggle a lot and get everything done and try and make my friends and family happy. I know what I want the end result to be, so in order for it to be good, I have to work hard."
Abby grew up in Alpharetta, Georgia and moved to Jacksonville in 2017. As she got older, her family size grew and so did her responsibilities to care for her younger siblings. To help her family, she drives them to school, picks them up from school, drives them to after school activities, and babysits and watches them when she gets home from soccer practice. She also helps her parents prepare dinner before she finally sits down to work on her school work.
When asked what she could not live without, she said, "I couldn't imagine not having five siblings. In college it is going to be horrible without them."
About the Writer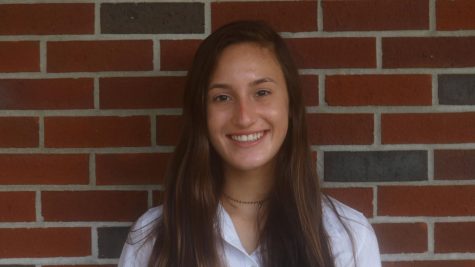 Addison Mark, Staff Reporter
Addison Mark is a Junior Staff Reporter for The Shield newspaper at Bishop Kenny. You can find her listening to music and hanging with her friends whenever...