Advocating for Awareness
Minds, Hearts , and Souls Ministry passes out ribbons in support of World Mental Health Day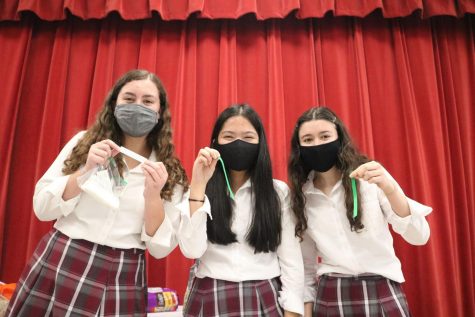 World Mental Health Day is on Saturday, October 10. In support of this,  the BK Minds, Hearts, and Souls Ministry passed out green ribbons, which is the symbol for mental illness recognized worldwide, during all three lunch mods on Friday, October 9. The student based ministry is focused on promoting good mental health and empathy in the school community.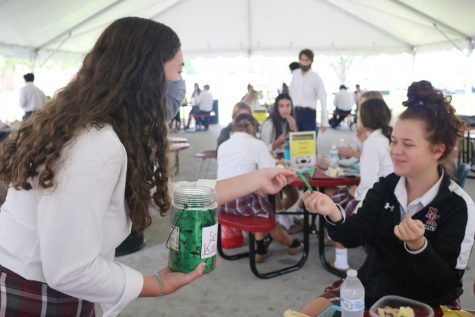 The minds, hearts, and souls ministry was started by BK alumni Tyler Thompson and Anaje Austin in 2019 to promote the discussion of mental health and empathy in our school community.
"Our goal is to build up awareness and prevention at Bishop Kenny and to provide. support system for those who are struggling," Senior Lauren Massais said. Massais is one of the co-leaders of the ministry along Michael Kunovich and Alexa Smith.
The ministry is sponsored by Alex Maples, who is the AP Psychology teacher as well as a licensed social worker.