Flu Shot Frenzy
The Diocese of Saint Augustine offers free flu shots for all Catholic schools
On September 22, the Diocese of Saint Augustine is offering free flu shots for all of the Catholic schools in the diocese.
The Diocese is requiring all Catholic schools to offer the flu shot vaccine to their student body. Bishop Kenny students were able to get a release form signed by their parents to allow them to receive the shot.  It comes at no cost for the students.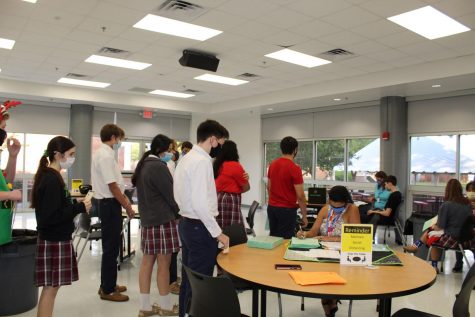 Students who have had a form signed reported to the Harris Center to check in. Students were called out of class in either G, A, or B mods. Due to it being homecoming week, Dean Wray required that students wear shirts that allow for the sleeves to be rolled up for ease in administering the shot.  The shots were given to the students by a qualified nurse.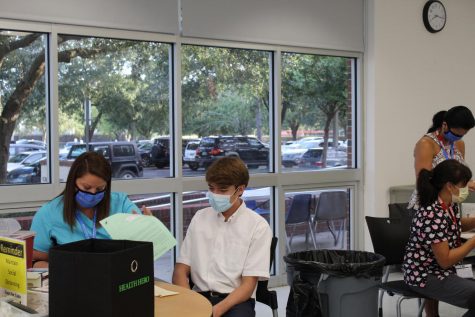 Because of COVID-19, social distancing protocols have stayed in place. Students were required to keep their masks on throughout the entirety of the process. The times offered are spread out over the three mods to ensure that there are not more students in the Harris Center than allowed by CDC guidelines. Students were called out by first initial of their last name.
In total, 274 students signed up to receive the free flu shot. There were no complications with the procedure.