Leah Shatley on the Green
Leah Shatley discusses her start in golf and the girls golf team
"My grandfather loved to play golf, and he wanted to pursue his dream. Unfortunately his life ended and was not able to do that, so my dad fell in love with the game. So when I was born, him and I had this immediate connection, like he wanted me to do something with him that was special between the two of us. So he brought me out to the golf course when I was in a car seat and drove me around the golf course and when I was walking I was holding plastic clubs. And ever since then I have fallen in love with the game.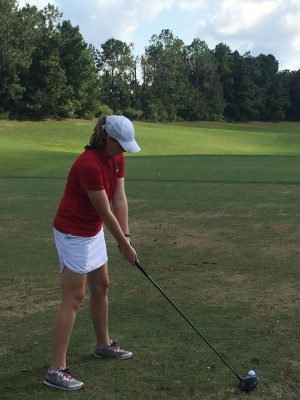 I was pretty surprised because I understand that golf is not a major sport, but there are some pretty competitive girls out there. I was like, 'I am going to put my mind to this and I am going to work hard and strive to be number 1.' I stepped out there on the first T, and of course I was scared, but I just pretended it was a normal game, and I was playing by myself. I hit that first T shot and that instant I knew it was going to be a good season. From then on out it has just been going well."
I do listen to [Champion by Kelly Clarkson], but I also got a bracelet from my grandfather, and I wear it every single time I play a match or even just practice. I look at that and I remember I am like 'I am doing this for him, I am doing this for my dad, I am striving to be the best,' and I really focus.
[All the girls on the golf team] kind of look up to each other. We do not necessarily  do a lot of team building, but we do a lot of motivating. Like if someone is having a hard day or struggling, we will go out and watch them and say, 'You can do this, keep going.' There is a lot of team spirit and connection between us because it is such a small group of girls." – Leah Shatley
About the Contributor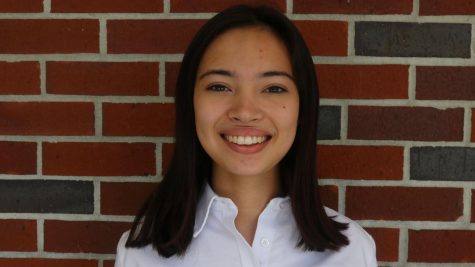 Sarah Roberts, Business and Managing Editor
Sarah is the managing editor and business manager for The Shield who enjoys listening to music and hanging out with her friends. Her favorite pieces to...