Eat, Sleep, Dance
Gabrielle Lehman's dance career
     All day, Gabrielle Lehman could not stop thinking about musical theater practice. Lehman is a freshman who has been ballroom dancing for the past three years at A Social Affair Dance Studio.
     Lehman has been to six competitions. Her instructor, Roseanna George, creates the choreography her students learn before competitions, which are usually every four months. Lehman recently competed in the Ballroom Achievement Competition and participated on the Access Broadway competition team. Her goal as a dancer is to be 'poised, confident and graceful'.
     "Dancing has tremendously improved my confidence and stage performance," said Lehman.
     She would like to keep dancing as a hobby after high school. In addition, Lehman has been in musical theater productions for eight years.
     "I love the feeling dancing and performing gives me," said Lehman. "I wanted to feel more comfortable and confident in musical theater choreography."
About the Writer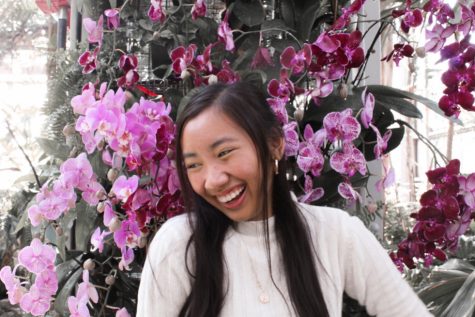 Destiny Tran, News Editor
Destiny Tran is the News Editor on The Shield. She has been in Journalism for 2 years. As a staffer for the newspaper, Destiny strives to be a voice for...