The Perfect Pitch
Nicole's call to softball
     Senior Nicole Bielamowicz has been playing softball since she was 12-years-old.
     "I play softball because it brings out the best person in me, gives me opportunities, and most of all, the sport will always be there for me,"  Bielamowicz said. "My team is amazing and I'm so happy to have met and know so many women. This sport gives me not friends, but sisters."
     She has been playing on Team Jax for two years as a pitcher. The feeling of striking someone out inspires Bielamowicz to practice two nights a week for two hours.
     "Team Jax helps me with the Bishop Kenny softball team, because it keeps me in shape," said Bielamowicz. "I'm constantly working all season long."
     She has played on the varsity Bishop Kenny team for three years.
     Outside of school, Bielamowicz sometimes struggles with time management and academic pressure. When she is not engulfed in softball season, she usually finishes her homework in two hours, but during softball season, Bielamowicz finishes her homework after 9:00 pm.
     When it's not softball season, Bielamowicz finds herself finished with homework in a couple of hours, but it's a different story in the midst of the season. Oftentimes, during those busy months, Bielamowicz won't complete her homework until after 9:00 pm.
     Bielamowicz finds time to consistently pitch in-and-out of softball season with the support of her parents and coach.
     "I'm so thankful that they pressured me, because it helped me get a lot better," Bielamowicz said. "I'm so grateful for them."
About the Writer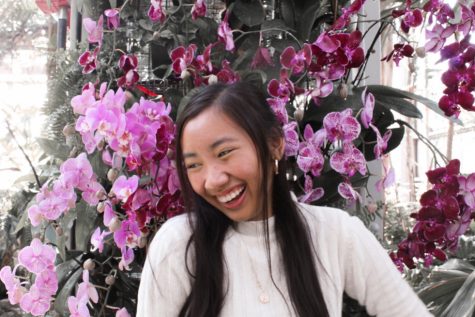 Destiny Tran, News Editor
Destiny Tran is the News Editor on The Shield. She has been in Journalism for 2 years. As a staffer for the newspaper, Destiny strives to be a voice for...