Finally Final Four
The varsity girls basketball team defeats Rickards in regional game.
The sea of white t-shirts filled the stands in support of the varsity girls basketball team in their last round before the final four. The Kenny Crusaders took on the Rickards Raiders and won 57-53.
"I'm so happy for my team, that was a really good team and we fought hard and got it done," Bishop Kenny Head Coach Charlsea Clark gushed. "I really don't have words for you I'm really proud."
The score was tied back and forth all the way through. Rickards held a slight 25-28 advantage over the Crusaders at the beginning of the third quarter, but the Crusaders pulled forward strong and ended the quarter 45-41.
Crusaders had strong passes and team players such as point guard Cara McCarthy.
As the last quarter surged on, it became a tight game, running 50-49 with three minutes left on the clock. The Crusaders fought hard and that final two points that secured the lead in the last 17 seconds were foul shots scored by Jasmyne Roberts.
Each member of the team concluded the victory of the last regional home game by cutting off a strand of the net. The team will now advance to the final four for the first time in 26 years.
"We're going to celebrate tonight,"  Coach Clark said. "We'll practice tomorrow night at UNF and we're just going to enjoy this and figure out who were playing and start preparing."
About the Writer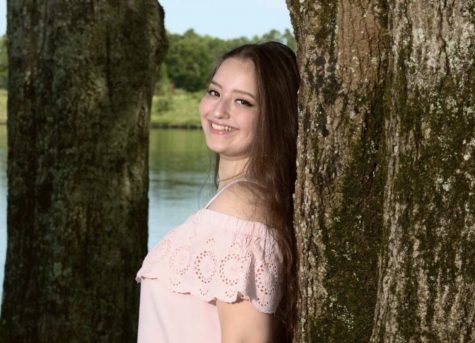 Rita Albert, Editor-in-Chief
Rita Albert is the Editor-in-Chief and layout and design editor for The Shield newspaper. It is her second year as part of the newspaper. She handles The...